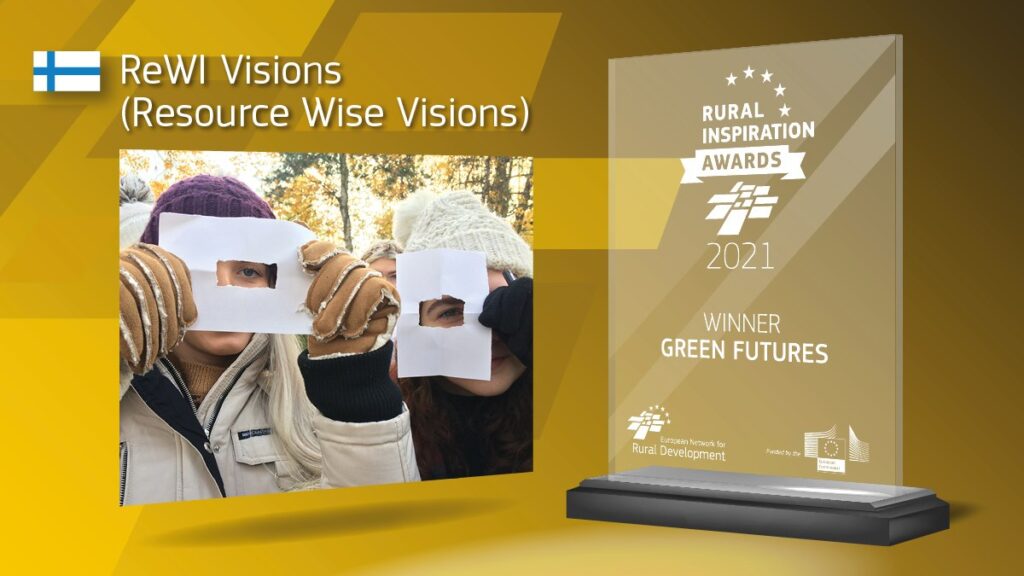 ReWi Visions wins the Rural Inspiration Award in Green Futures
ReWi Visions has been selected as the best project in the Rural Inspiration Awards 2021 project competition organized by the European Rural Network ENRD.
Get inspired! ReWi Visions webinar on EU Green Week 31st May 2021
Rewi Vision project team together with guest speakers share the story, best practices and results of the award winning project. Join us and get the best tips for coaching youth towards Circular Economy entrepreneurship. See the material below. Recording available here!

ReWi Visions Manual
– handbook to coach young people to see the possibilities of circular economy
ReWi Visions videos!
What circular economy entrepreneurship means for young people? Choose English subtitles from settings.
Video 1: What is circular economy?
Video 2: What can I do with circular economy in my business?
Video 3: Mentorin in circular economy entrepreneurship
Video 4: Circular economy is everywhere!
Video 5: Circular economy – The future is made today