Central Finland's countryside offers experiences for both novice and advanced cyclists. The following introduces six ready-made routes in Jyväskylä, Laukaa, Muurame and Uurainen. These routes are well suited for daytime trips. The routes are between 15–45km long, and mainly go on solid asphalt and gravel roads. Along the routes, you can find various services, like shops and cafés. However, you should bring your own snacks and drinks. Select your preferred route, get on your bicycle and spend a beautiful summer day cycling across gorgeous scenery!
The routes were planned during the Pyöräile kylille initiative led by JAPA in 2021–2022. The initiative was sponsored by a rural development fund through Leader Jyväsriihi.
Säynätsalo archipelago tour, Jyväskylä
The Säynätsalo archipelago offers exhilarating lakeside vistas for cyclists. Travel around the three islands, Säynätsalo, Lehtisaari and Muuratsalo, at a leisurely pace, stopping by various culture and nature sites. The archipelago's idyllic wooden house areas, beautiful beaches and the area's services, including cafés, restaurants and shops, ensure a wonderful daytime trip for all ages. The islands also feature fantastic Alvar Aalto works, such as Säynätsalo municipality's former town hall and library.
All the islands have good quality bicycle roads. You can also modify the route and tour the islands based on your own interests, as they can all be traversed in a few hours. The distance from downtown Muurame to Säynätsalo is roughly 7km and from downtown Jyväskylä around 15km.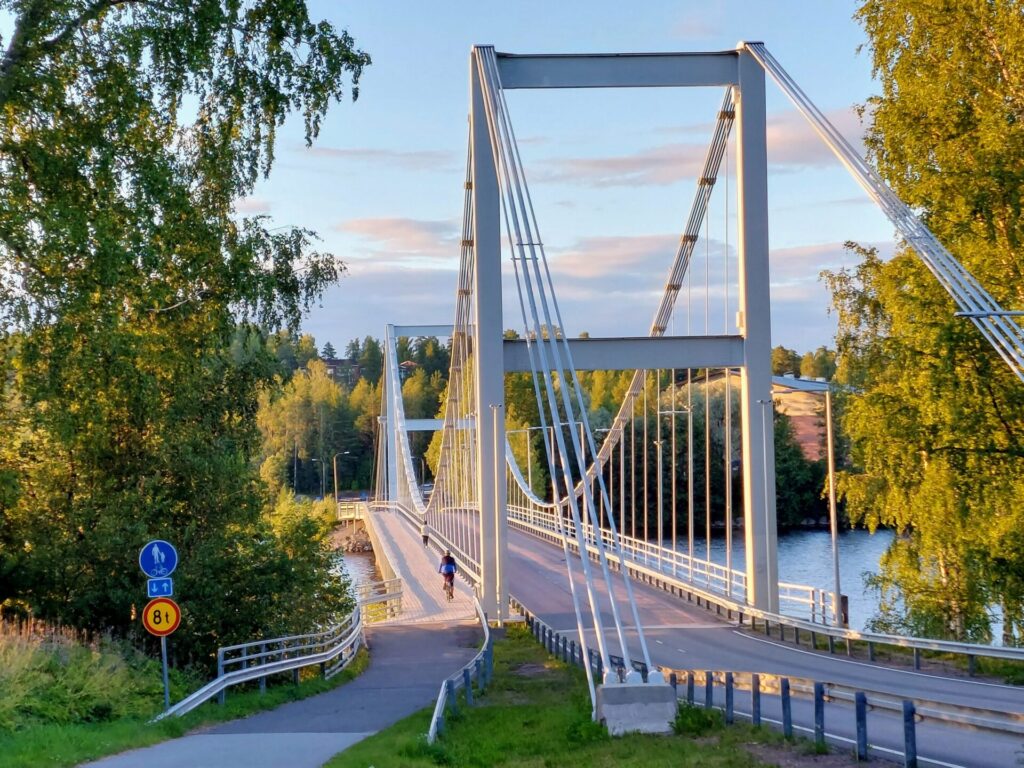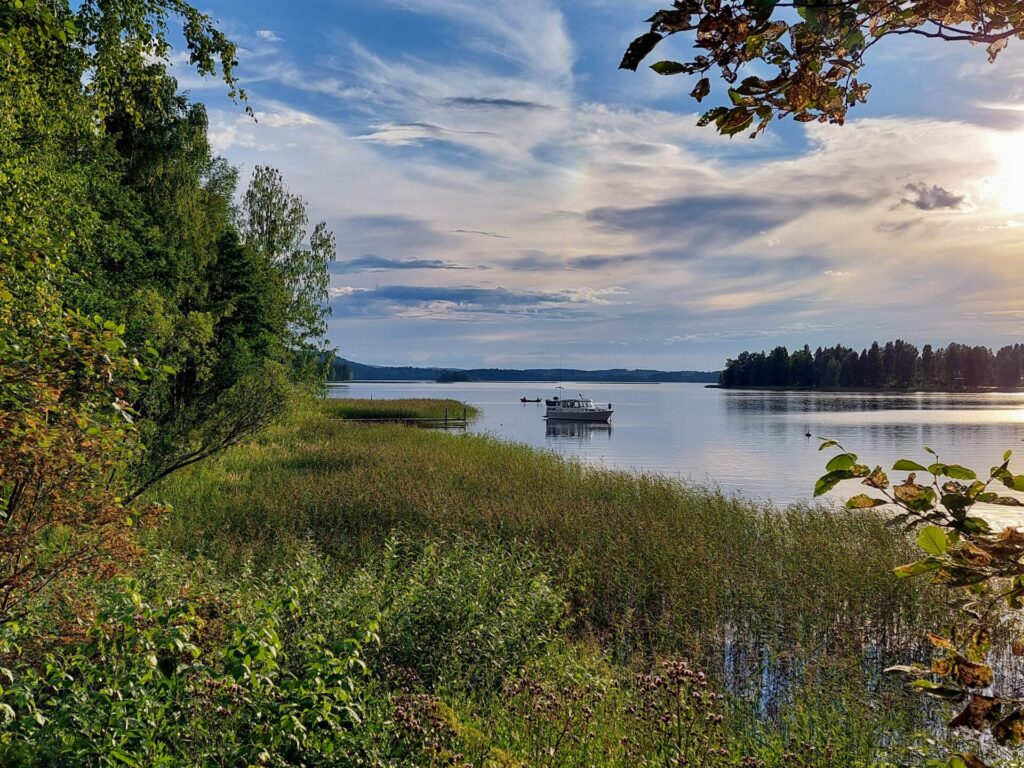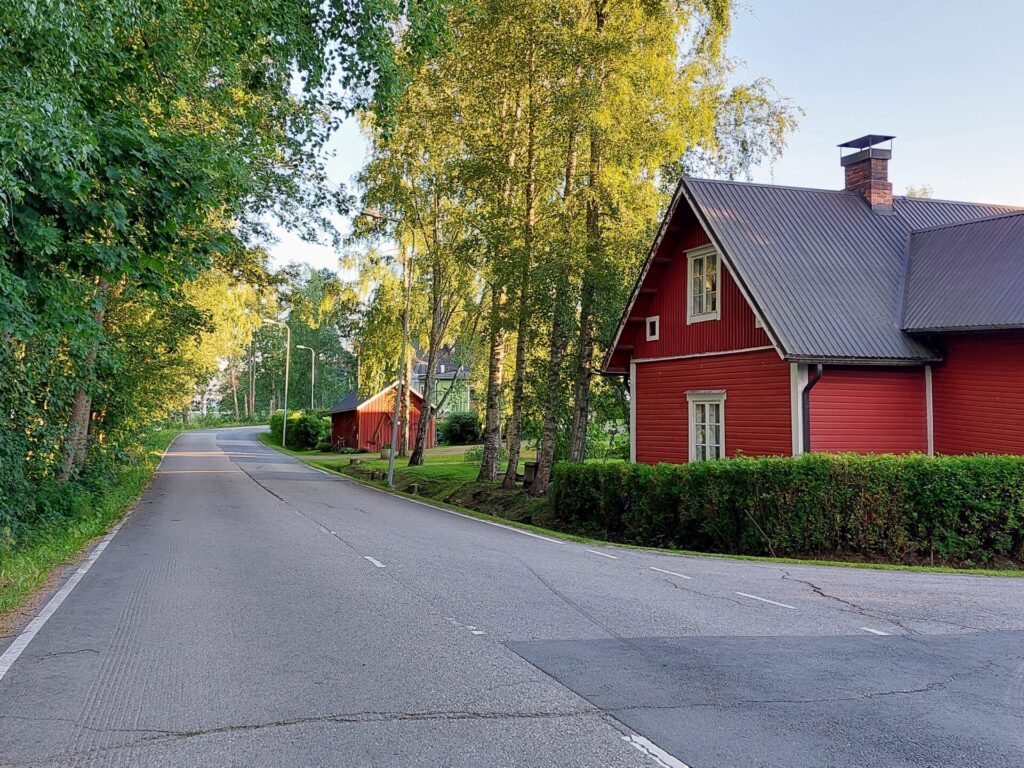 New & old, Tikkakoski, Jyväskylä
There is a new and an old road from Jyväskylä towards Tikkakoski. This route allows you to traverse both and to see the new highway no. 4. Explore the wonders of aviation at Tikkakoski and cycle by the airport next to Aatuntie. The route is pleasant overall thanks to Puuppola's rolling countryside vistas and the new and smooth cycle track running from Tikkakoski towards Jyväskylä. The road from Puuppola towards Tikkakoski and around the airport is a gentle one. The route is approx. 44km long.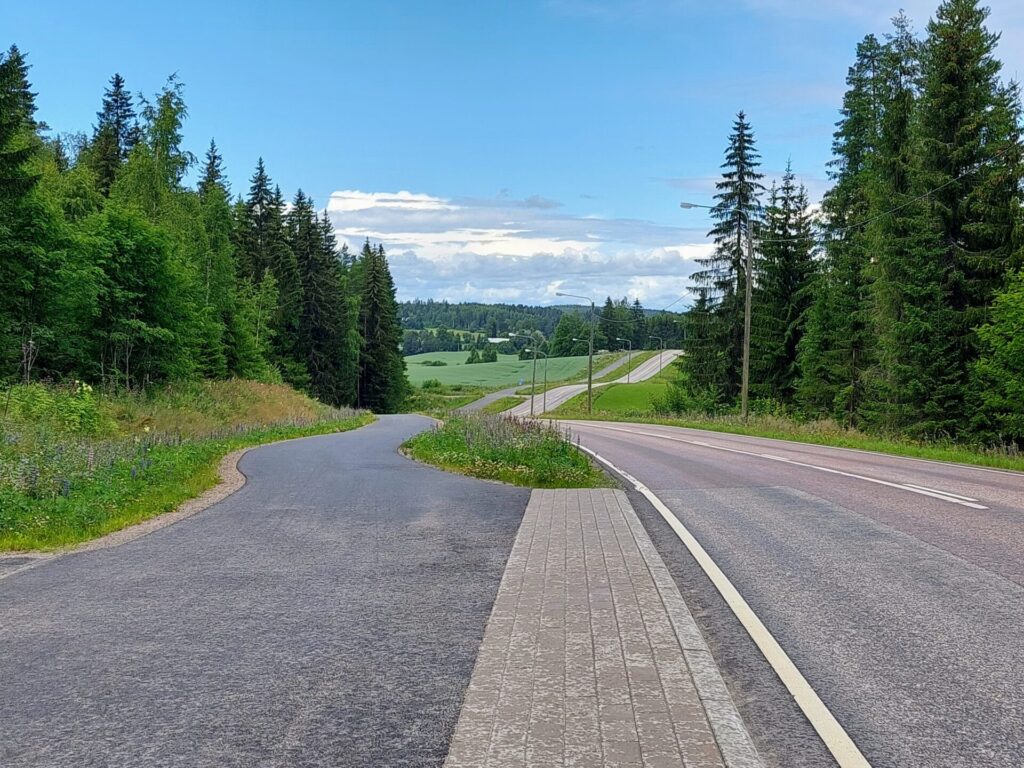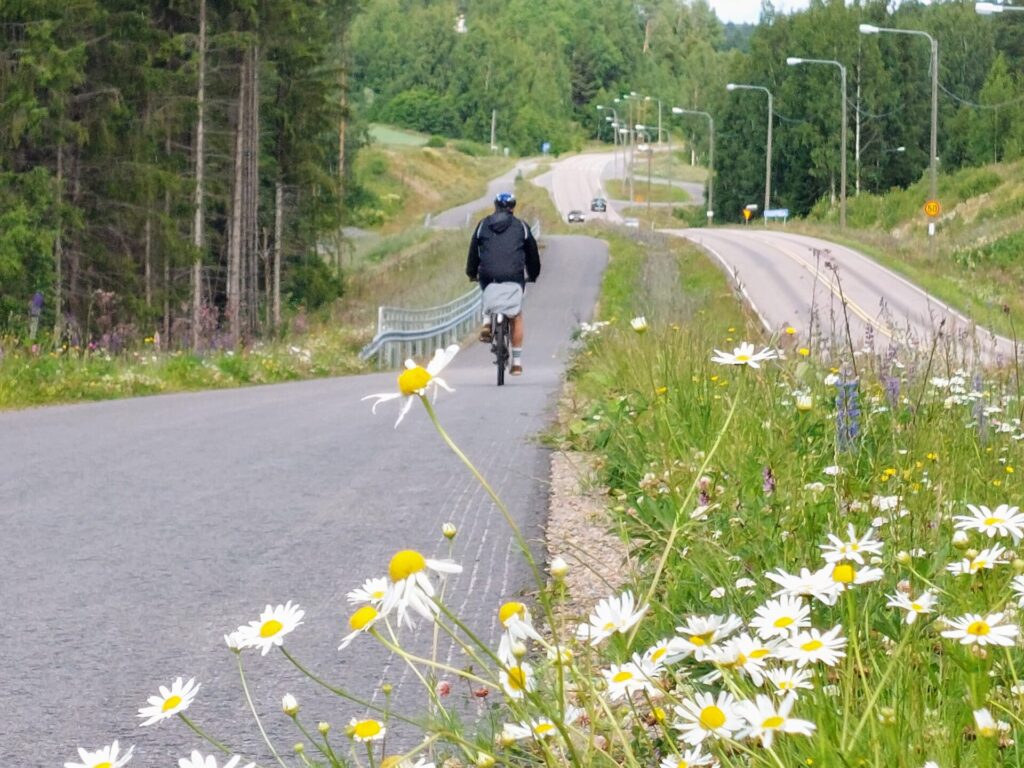 Muurame's rolling hills, Muurame
Muurame has everything close to hand – idyllic countryside views, lakesides and downtown services. Muurame is a short bicycle trip away from Jyväskylä. A day's trip can easily fit in a visit to Säynätsalo's beautiful archipelago. Muurame features sites especially for nature lovers thanks to its fell, hills, beaches and the Muurame river.
The Muurame's rolling hills route has a nice mixture of downhills and uphills. Starting from Jyväskylä, the route goes along the paved cycling track of Ronsuntaipaleentie through a forest passage and the rural vistas of Isolahti, after which you can enjoy downtown Muurame's services or the Muurame river rapids before heading back. If you want, you can continue all the way until Säynätsalo and cycle back to Jyväskylä through Kinkomaa's bicycle tracks. The route is paved and extremely hilly. The route is approx. 40km long.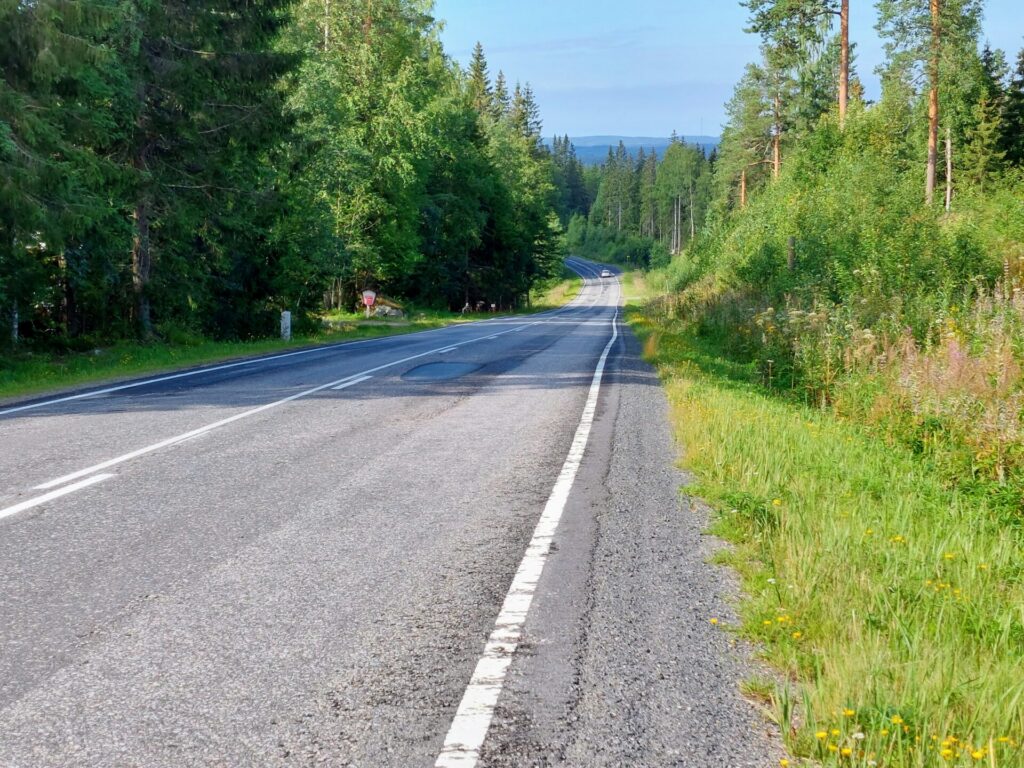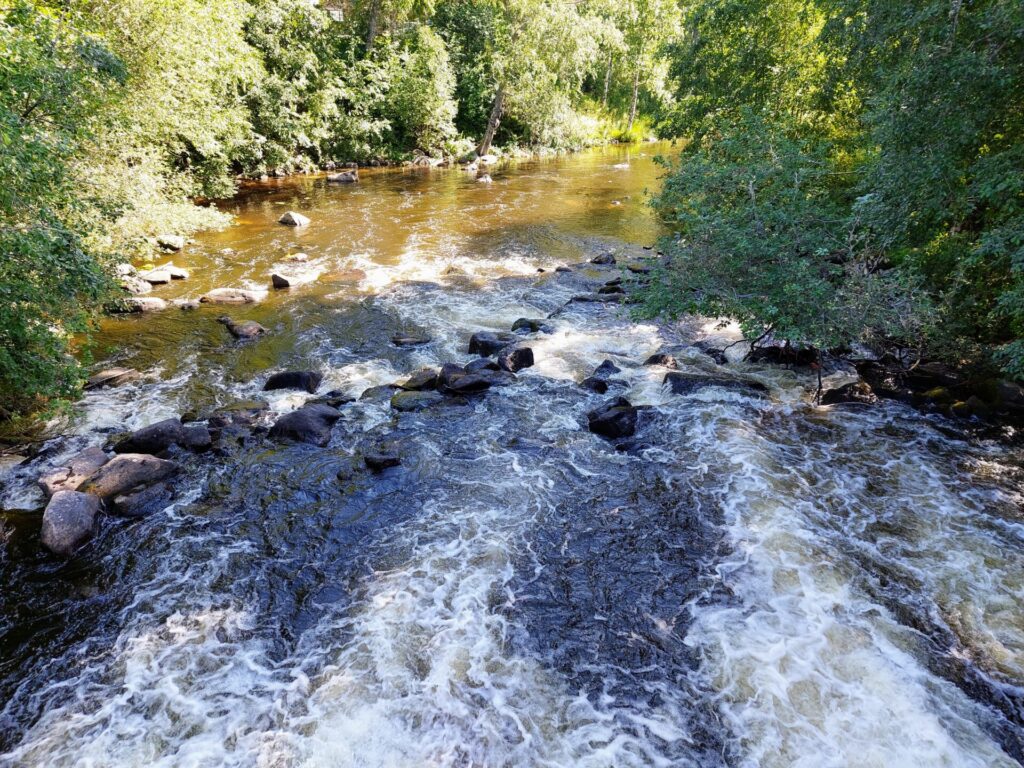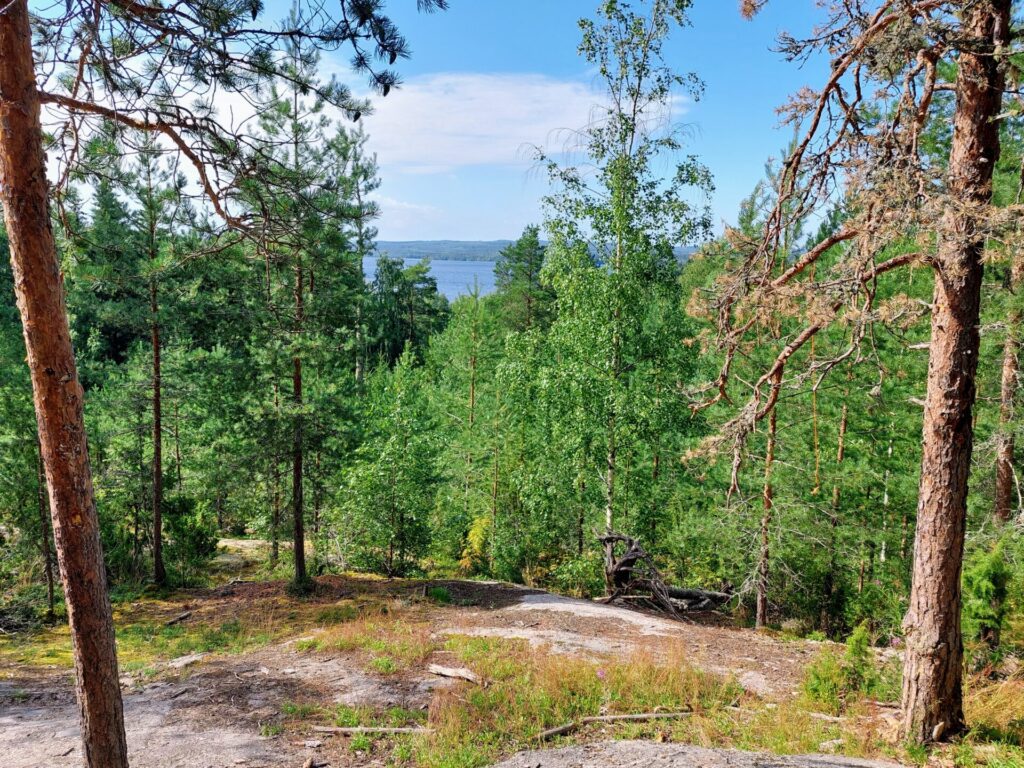 Kyynämöinen tour, Uurainen
Uurainen introduces cyclists to peaceful rural landscapes. The Kyynämöinen tour is one half fields and one half forest passages. Things you can do along the route is visit the Uurainen folk museum, have a snack at a lean-to, go for a swim or visit the summer café at Marjoniemi. The route goes through the villages of Kyynämöinen and Höytiä, as well as the amazing lone pine of Esa, a tall pine protected under environmental protection laws.
Cycling around Sääkspää and Kyynämöinen lake can be done within half a day. Vary the route by cycling across Marjoniemi, for example. The length of the route, starting from downtown Uurainen, is roughly 30km. Most of the route is a paved highway and approx. a third of it a dirt road. There are quite a few hills, and the recommended cycling direction is counterclockwise.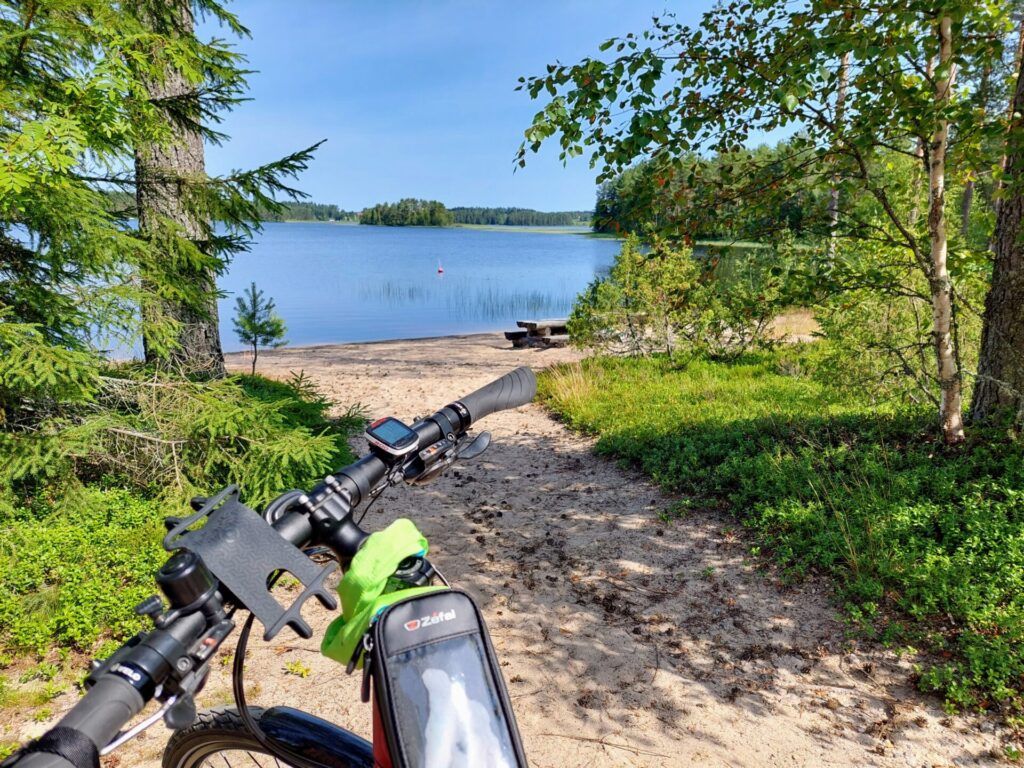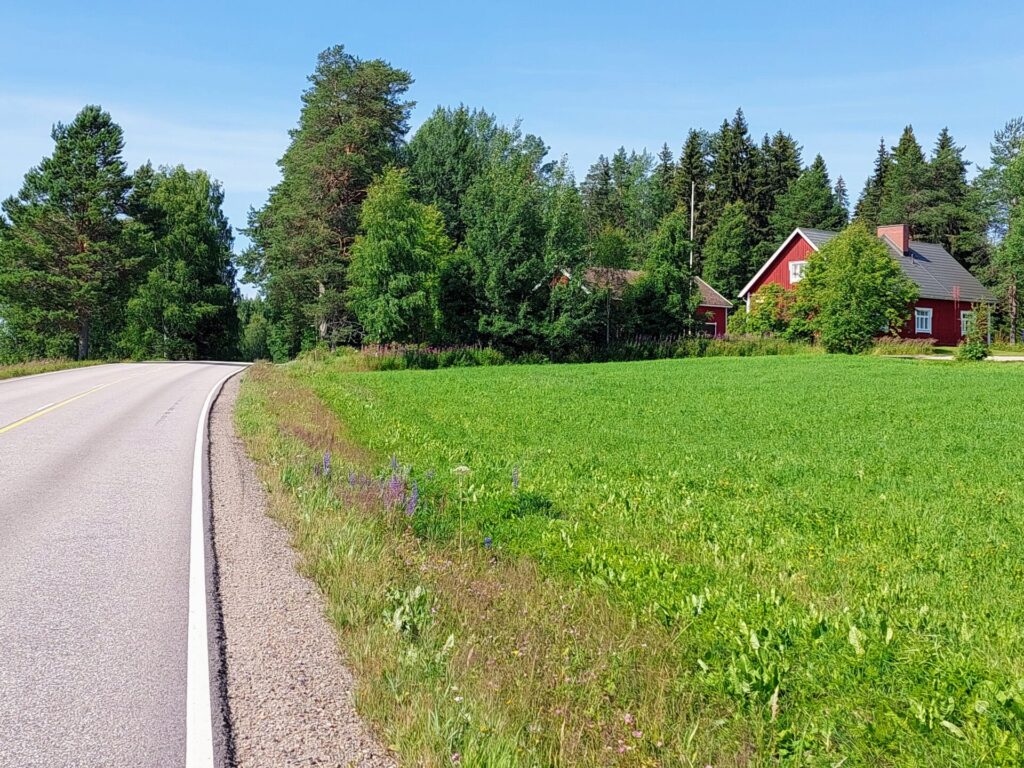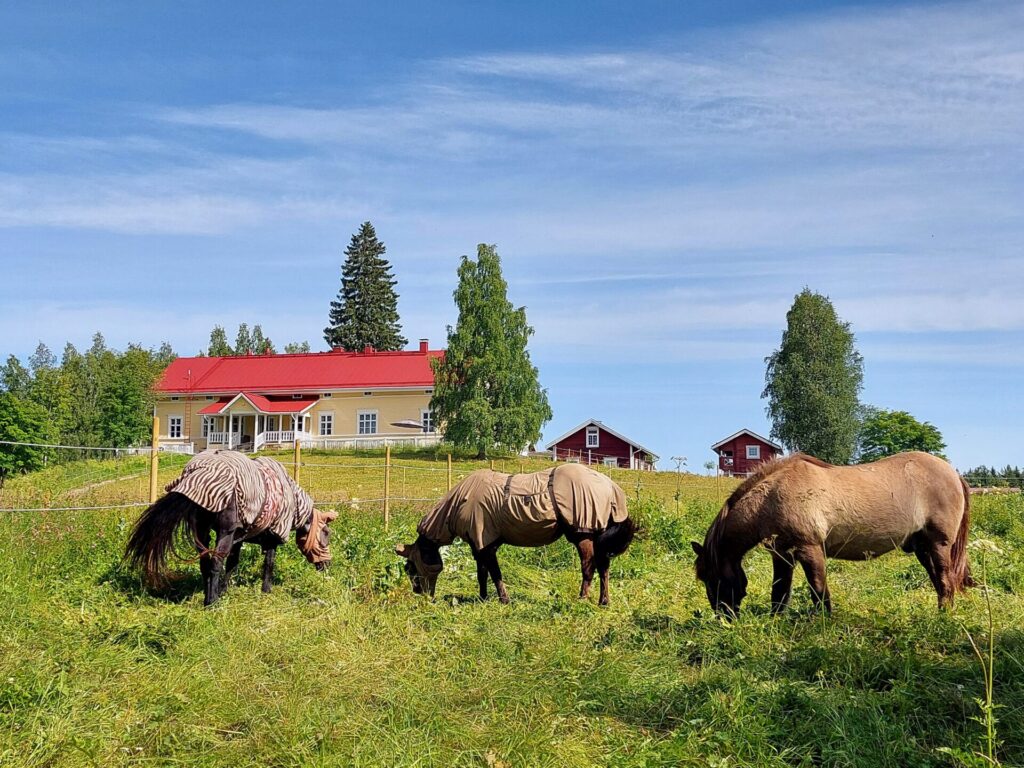 Saaravesi tour, Laukaa
This route around the northern part of Laukaa takes cyclists along idyllic rural landscapes in Saaravesi through the Kuusa channel, Saraakallio rock formation and the Hartikka church grounds. The route goes around Saraavesi lake and back to Laukaa along Laukkavirrantie. Marvel at the river landscapes or Kuusaa and Kuhankoski. The length of the route, starting from downtown Laukaa, is roughly 30km.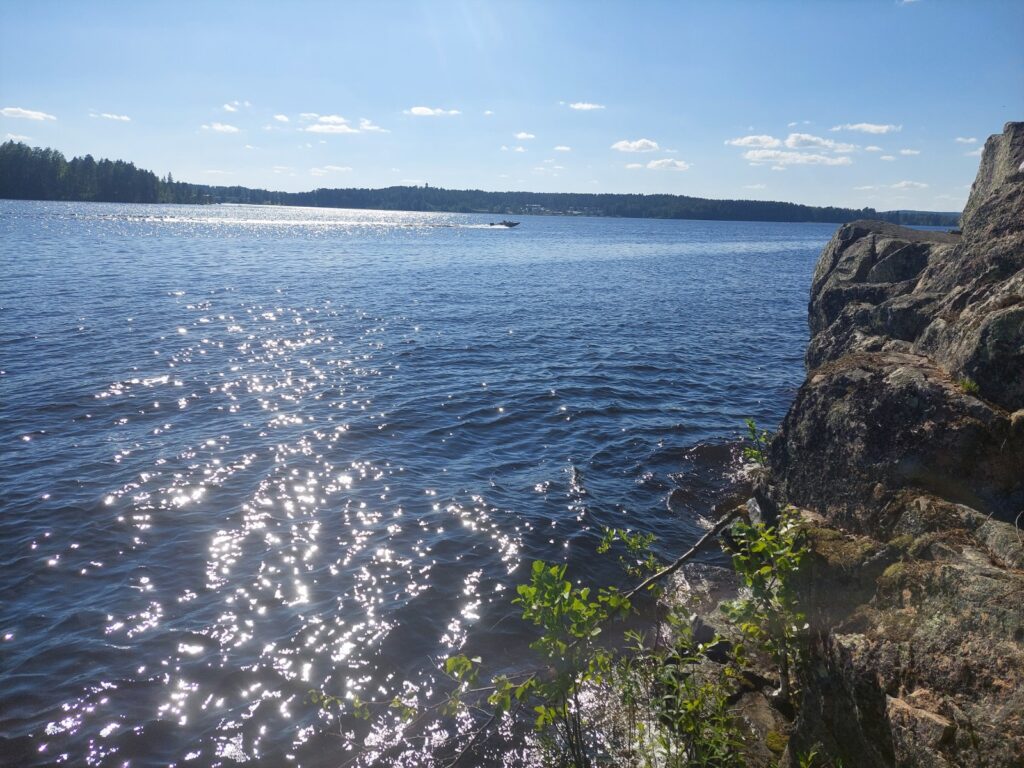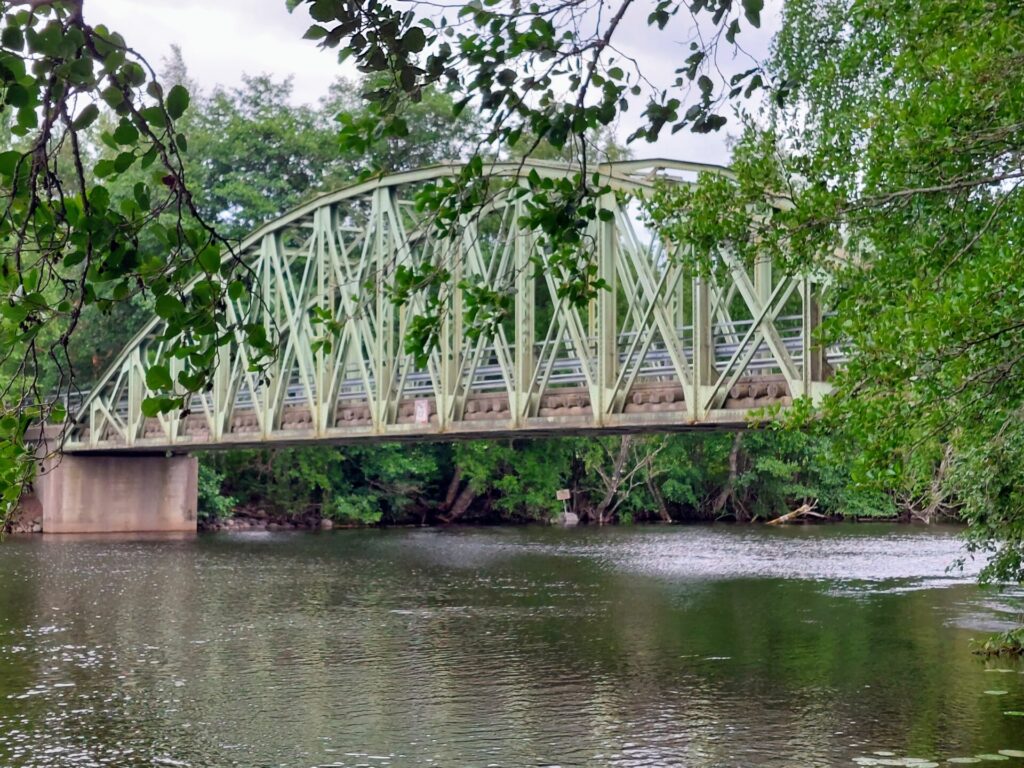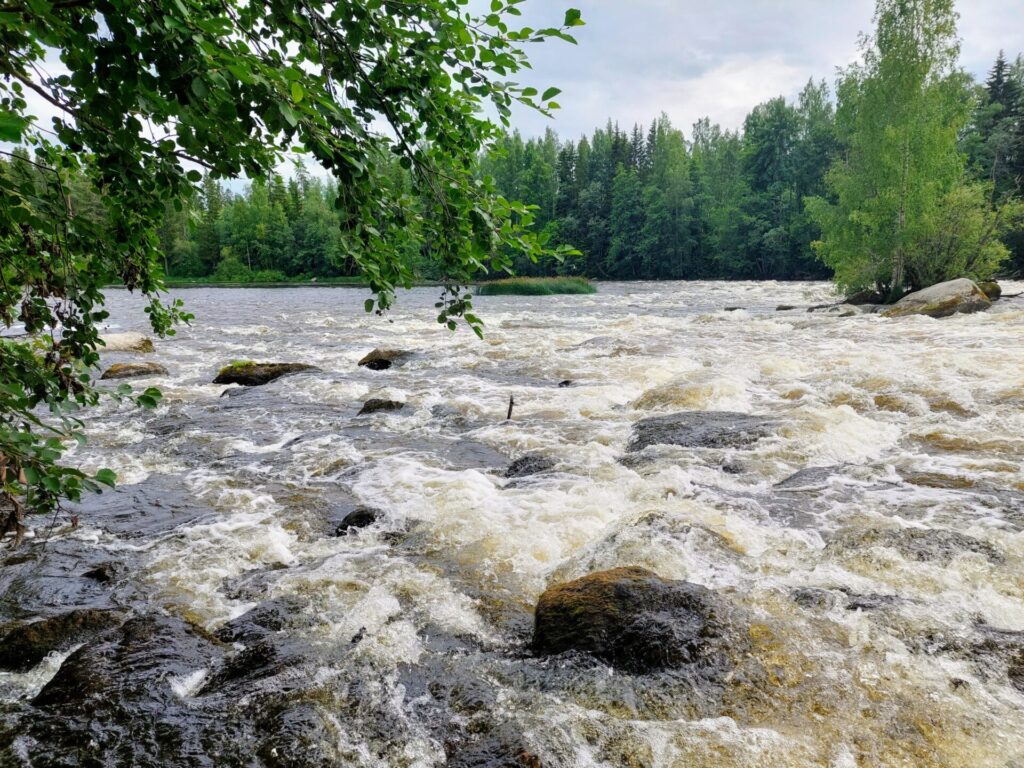 Laukaa's north-west villages, Laukaa
Laukaa features plenty of culture and nature sites. Cycling through its north-western areas provides opportunities for classical cycling moments: gentle countryside views, unique nature, picturesque villages and hilly highways through a Finnish forest landscape. This route takes you by the roaring Kuusaankoski river and a traditional length of road to Vehniä. Make sure to also check out the grand gorge of Hitonhauta. The route is mostly either paved or sand-covered highway shoulder, and very hilly. The route is approx. 45km long.